This blog is for anyone who needs encouragement. Anyone who needs to connect and be real and authentic. This blog is for the dreamer. It's for you. :)
I'm Ashlee and welcome to my blog. I'm a teenager whose life goal is to glorify God through my dreams of writing and inspiring others.
I started this blog as a random place to update people on my writing progress before I entered sixth grade. Now I'm making my way through high school, and I am amazed at how God has helped me develop my writing and life perspective through a project I didn't think was ever going to last this long!
Over the years, this blog has still been a place for me to document my love for writing.
I've known what my purpose was since I was eight years old.
Writing to glorify God has been my purpose. As I told one of my friends back in third grade, if I can inspire one person through my writing, it'll all be worth it. Writing stories is my passion. Through writing, we can learn about other people, empathize with them, and try to understand this life better. I'm also passionate about inspiring people to love Jesus. We all have a story to tell, and I will share mine below. I appreciate you stopping by and getting to know me a little better.
Currently, I live on an acreage with my parents, younger brother, and one of the best dogs ever. This blog is about faith, funny, and fulfilling dreams. And above all, I pray that all of my writing will help you to better understand, know, and love Jesus Christ. Sparkles in my blog represent the light of Jesus, and I'm just trying to be a light for Him. With tons of sparkles, because, well, I'm basically obsessed with anything sparkly. ;)
Thank you so much for stopping by!
✧・゚: *✧・゚:* Ashlee *:・゚✧*:・゚✧
A few of my fave things...
✧ deep conversations ✧ maturity ✧ growing and wisdom ✧ analyzing people (it's psychology, so it's not creepy I promise ;) ✧ pink ✧ sparkles ✧ tropical colors ✧ tropical vacations ✧ the city and city lights ✧ Dr. Pepper ✧ pretty notebooks ✧ felt pens ✧ anything summer related except wasps—hate those ✧ staying up late ✧ Barnes and Noble ✧ clothes and shopping ✧ pop, country, EDM, and Christian contemporary music ✧ my pink iPhone ✧ personality tests and quizzes (I'm an INFJ by the way) ✧ dolphins and flamingos ✧ web design ✧ hockey ✧ Okoboji
✧ inspire people through my writing as a blogger and hopefully as a published author
✧ become a NYT bestselling author
✧ write a script/maybe act in a movie (can I have a hot male costar? haha that's been my dream since I was a kid no lie ;)
✧ do meaningful work over topics that I'm passionate about in a career one day
✧ live a godly life and inspire others through being real, being caring, and sharing wisdom I've learned
✧ go to the Bahamas ;)
✧ raise a godly family with a hot husband (who is also a Christian with good character; I'm not completely shallow...)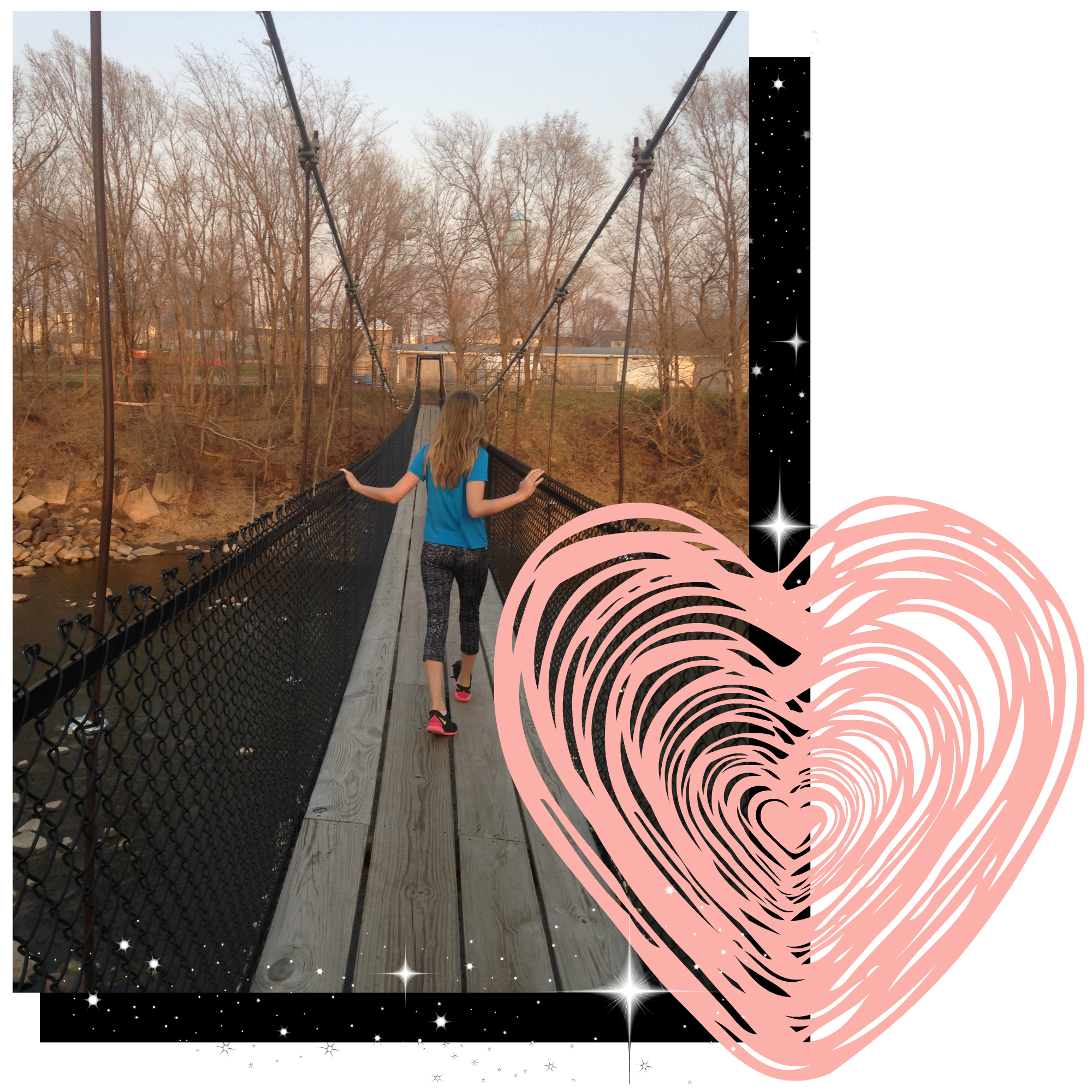 my testimony and story of the choices I made to follow Jesus, how my faith has been developed, and how God has led me to my passions of writing and blogging
They say your most effective ministry will come out of your deepest hurts. They say that little girls with dreams become women with vision. That was definitely true for me.
I was born in February 2003 in Iowa, where I've grown up my whole life. My family wasn't super Christian; they weren't perfect. I'll share briefly some of our story and background, but basically, we had to be tested a lot before we figured things out. We've had a lot of trials, but the thing is that I don't think I would be where I am now without those.
Ever since I was a little kid, the reality of death was always something I understood. I learned early on that all of us would face death someday, and all of us were in need of a Savior. When my brother was born, he almost died. We found out that he had cystic fibrosis, a lung disease caused by a certain gene. Like I said, he could have died, but God saved him. I don't remember much during this time except that I didn't get to see my brother for months unless it was in the hospital. Apparently this was a really rough time for my parents: job loss, medical bills, etc. My dad also had his own anxiety and heart problems.
I always had a love for Jesus. I had special relationships with my grandparents, and I remember my grandma and mom always telling me about Jesus, always telling me to turn to Him. I had a lot of anxiety as a young girl, as life at home was far from perfect. It seemed like there was always something. Either we were struggling financially, or somebody had a health crisis, or my parents were fighting, or my brother was behaving badly, there was just always something. I was an easygoing child and always did as I was told, never wanting to cause any trouble. And I just remember constantly wondering why I just couldn't have a normal life, you know, one without all of our problems.
That's how I found my love for reading. I've been reading for as long as I can remember, and it's always something I loved doing; nobody had to make me read. In fact, people had a hard time getting me to stop. I was desperate for a way to escape my own little world, and reading provided an outlet for me to do that, to go into someone else's life for awhile. After that, I had no doubt that what I wanted to do was be an author, just like the people who'd written the stories I'd fallen in love with.
More trials ensued. My mom was diagnosed with stage zero of breast cancer, and I thank God it wasn't any worse than that. Nonetheless, she still endured many surgeries to take care of it. Following that, my dad had to have his heart problems fixed, and the only way for that to happen was through open heart surgery. After that, medical bills followed. We were by no means rich to begin with, but we fell into an even deeper hole with the outrageous medical bills. And then, of course, stress creeps in, and stress causes tension amongst everybody. So there really were a lot of nights where my sensitivity and need for peace just couldn't take it. So I began to worry constantly. It's hard for me to ever remember being at peace during this time period.
When I was around eight or nine, I began writing in a diary. I loved to pretend I was writing books, so in the back, I had an "about the author" page, which was me, and there I wrote my life mission: to write for Jesus and His glory. My goal had always been to inspire people, and I had always loved Jesus. I just hadn't learned how to trust Him.
I loved to pretend I was writing books, so in the back, I had an "about the author" page, which was me, and there I wrote my life mission: to write for Jesus and His glory.
When I was ten, in the summertime, I finally let God have my worries. Life had started to clear up for the most part, and I remember the exact day when I did it and exactly where I was. One of the things we struggled with was our cars. We cannot afford those brand new Tahoes. But we had just bought a new used car, and I was freaking out. So much bad experience in the past: cars not starting, monthly Firestone trips, etc. So on our way into town (I think something happened with our other car, and we were headed into Firestone - jeez that's no surprise) I prayed. I told God that from now on He was in control, and He was in charge of my fears. That didn't mean I miraculously felt better. But I had a peace, and since then I've matured, and I have a joy. I haven't and will not turn back.
That night didn't go perfect. The rest of my life hasn't gone perfect. There have been trials since then, but the really amazing thing is that God has given me peace and joy through all of it. He saved me, not because of anything I did, but because of His grace and unconditional love. And I am honestly so thankful He did allow those problems because they showed me what really matters in life. They've allowed me to find my purpose in life - my story - and my passions, which is to encourage people by directing them to the only One who can. It is only through Jesus you can ever find freedom in this life. And just like I wrote in that diary entry way back then...if only one person is inspired through my story to go to Jesus, then it will all be worth it.
Since then...my brother has had numerous different tests done to monitor his lung disease, and though inevitably there will be problems because of it, we praise God that he is doing as well as he is. After one of his tests, the doctor said it was "like he didn't have CF." We do our best to keep him healthy, but at the end of the day, we trust God with him and every other area of our life because we know we win in the end anyway (John 16:33). In 2015, we got to go on an amazing trip for his wish! We always have the best times as a family, and in 2016 we spent a week in Canada and plan to again in 2017!
Days can still be long. Trials still come. And they will because that's life, and that's part of living in a sinful world. But you don't have to let your problems or your circumstances define you. Above all, you don't have to let them control the choices you make or affect how joyful you are. I'm living proof.
As for me, I've been writing through it all. During my middle school years, I learned an immense amount of life lessons that have taught me about what it means to find yourself and find your faith. I wrote a whole blog post about it here. I've been writing stories since I was eight, and I "officially" knew I loved it when I was at Walmart and saw the cutest journal. My mom let me get it, but then I needed something to fill the pages. I filled practically half the thing out with a story based on the cover. And I haven't stopped since. I typed numerous 10k word stories but ended up trashing them when I was about nine or ten. In 2013, upon starting fifth grade, I set a new record at 30k words in a novel about my feelings towards entering fifth grade, only to decide I wanted to put that project away.
So, in Spring 2014, I took an idea I'd loved from the beginning and began typing away. I always loved to read, I trusted God, and I think that helped me get far (more on that here!). I reached out to lots of authors (shout outs to Lisa Schroeder for always being amazing to me!), and after starting and stopping multiple novels, I finally finished one I am confident in during December of 2014. You can also read about what led to that here. This novel includes a lot of my own personal faith, and I really hope I can traditionally publish it so that you guys can read it, too.
In August 2014, blogging became my new little hobby. I wrote an entire blog post about how God led me to my blog, but long story short, I really wanted a website to showcase my writing and faith, so I hired a web designer. The process took longer than I expected, so I got occupied reading other blogs and thought it was an awesome way to reach people. Unfortunately, there were complications with the web design, and we eventually just decided to forget it. I decided while I waited to pursue a different route, I'd start a simple blog with updates and messages on my faith. I fell in love with it and felt God lead me to turn it into more than just a little updates blog. So welcome to Sparkles by Ashlee…. I write about anything from dreams to what I currently love - always with a touch of funny and more importantly: faith. This is where a teen talks about going through life with faith and funny while fulfilling dreams. In the name, sparkles represent the hope of Jesus Christ, and that is what I want my blog to be, giving you the hope. Thus, a name was born! Helping you fulfill your dreams, know God, and have hope.
And, finally, just in 2017, I've been really interested in psychology. I have this huge passion to care for people and love people unconditionally, just as Jesus does. I will soon be a freshman in high school, and I've been looking at careers and college and all that good stuff as we prepare for high school. I've always wanted to help people, and I love studying why people do what they do, so who knows, maybe there's a future there, too. I'll have to blog about all I'm learning and doing and, above all, what God is teaching me while I wait on Him when it comes to my dreams. I don't believe in being a girl boss or all this hustling crap our society tells us; I believe in waiting on the Lord because He will never, ever let you down, and it is the next life that counts, not this one (2 Corinthians 4:18). And that is truly how I strive to live my life, in light of the next one and helping other people realize this also through the way I live. I can't save anyone - only God can do that - but through His power, we can change the world for His glory, one by one. And it all starts with you and how you live your life. You never know who God might use you to reach.
So...a normal life with no problems? Honestly, I wouldn't trade the faith I've got now for anything, and it is because of the trials that God shaped my faith like He has. Because when the lights go out in your life, His light can shine the brightest. I'm so thankful He got hold of my anxious eight year old heart, and I'm never letting go of Him. So no. I'm very content with the life He's given me, and without the trials, I never would've learned at a young age what it means to be content despite your circumstances. It is only when you are broken that you can be rebuilt to be even better, and I'm so thankful God is walking with me on this journey of life. I pray it's not over yet, but if it was tomorrow, I'm so thankful for what God has allowed me to do and find in Him. It is my mission to share Him and be a light until I come home to Him.
I can't thank you enough for reading this and being a part of my story. I pray that you will be inspired to let God write your story - it is never too late for Him to rewrite it, and His story for you is far better than one you could imagine. It is my prayer that my story - my triumphs, failures, and everything else - God will use to make a difference in yours. To Him be the glory.

Xoxo Ashlee
*last updated May 2017